Post by class411 on Jul 3, 2017 7:42:31 GMT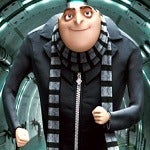 It seem peculiarly daft (but par for the course for LU) that just before the train starts to decelerate for the station the describers go completely blank.
So anyone who is deaf/listening to music/can't hear for some other reason, looks up only to find that there is no indication of the next station.
Well you may think it daft, but it is actually for a good reason and not really "before the train starts to decelerate", it's later than that.
The approaching station message, audio and visual, is triggered at nominally 250m or 350m to go to the stopping position. This message gives the next station, the lines you can interchange to, any "exit here for..." message, any SDO doors not opening message and any Mind the Gap message. By the time that has all scolled off the dot matrix indicators, there usually isn't time to play it again without delaying the start of the 'at station' one. LU Standards state that messages should complete and not be interrupted.
Assuming one doesn't interrupt a second or subsequent scoll through of the approach messages, the delay to the 'at station' message causes more problems for passengers. It also means the messages would be potentially non compliant with RVAR becaise of the increased risk they don't complete until after the doors close for departure.
On the S-Stock, the 'next station' message is cutting out much sooner than would be necessary for what you mention above.
I actually thought they were out of action because they stayed blank for so long.
A sensible solution to the 'no interruption' rule would be to have a shorter "Next Station Xxxxxx" message without all the ancillary detritus that would display, to avoid the long blank periods that are happening at the moment.
Or just cycle "Approaching Xxxxx" until the front of the train reaches the platform - there would be plenty of time for the 'approaching' to scroll out of the way before the train stopped.
The current method may well have been implemented for 'a good reason', but it is sub optimal and can leave passengers without information.
And, don't forget, these passengers are not aware of the 'good reason', and, if caught out, are probably thinking "why do these muppets stop the information just when you need it most?"