Post by whistlekiller2000 on Feb 28, 2017 19:37:24 GMT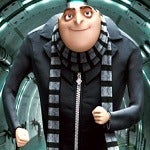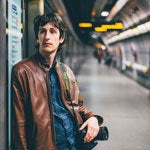 (And as a Pink Floyd fan, having Battersea on there would make me smile).
I remember coming into Victoria the day they shot the photos for the cover.
Of course, I had no idea what the hell was going on until some time later.
As much as I hate thread deviation 411........

This is an amusing story nicely lifted from Wikipedia although I've read similar in various Pink Floyd books:
"The original Pink Floyd pig was designed by Roger Waters and built in December 1976 by the artist Jeffrey Shaw with help of design team Hipgnosis, in preparation for shooting the cover of the 'Animals' album. Plans were made to fly the forty-foot, helium-filled balloon over Battersea Power Station on the first day's photo-shoot, with a marksman prepared to shoot the pig down if it broke free. However, the pig was not launched.

On the second day, the marksman wasn't present because no one had told him to return. The pig broke free due to a strong gust of wind on the third day, gaining a lot of press coverage. It disappeared from sight within five minutes, and was spotted by airline pilots at thirty thousand feet in the air. Flights at Heathrow Airport were cancelled as the huge inflatable pig flew through the path of aircraft, eastwards from Britain and out over the English Channel, finally landing on a rural farm in Kent that night.

The pig was recovered and repaired for the resumption of photography for the album cover, but unfortunately the sky was cloudless and blue, thus "boring". However, the pictures of the sky from the first day were suitable; eventually, the album cover was created using a composite of photos from the first and third days.

The pig that was originally floated above Battersea Power Station was called "Algie"
Anyhow.....back to the topic in hand!