Post by a60 on Dec 20, 2017 22:57:55 GMT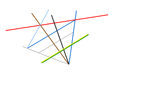 Whereas I respect your learned view from inside the organisation, Anna, I must respectfully disagree with the thrust of your post.

Just because LUL/TfL can't afford it does not mean to say that someone else could not. As for 'make money', I don't think anyone is under the impression that heritage is profitable as a strictly business proposition, rather, that it is
less unprofitable
to have something that can have a means of its own income attached to it through tours or the like, rather than having to rely on a cut of admission fees from admission to a storage place.
If there was ever any serious traction within LUL to preserve a set, or perhaps more important, seek external partners or owners for such in the name of preservation it would be great to know, and change the otherwise pessimistic tone I took. However, surely you must appreciate that the feeling among many people connected with the tube, both inside and out, was that it was internal apathy that ultimately did in any prospect of preservation.
Please, tell me I am wrong.

It would be good to know that LUL did as much as possible to find a group to look after it when they realised they could not afford it themselves? I just don't see it though. The COP stock, the Q stock, the 59ts (to name some) were all offered to private buyers. Was the A stock, or the C stock, ever offered to any group/individual other than a scrappage firm?
Has any serious offer to preserve an A stock been turned down?
I remember some preservationists tried to approach CF Booths to get a 67TS DM way back in 2010 or thereabouts, and they were turned down flat. The official explanation being that LU forbade them to sell on any full carriages - again, people referred to the asbestos, i.e. avoiding litigation. Cravens was probably the most infamous of all the rolling stock manufacturers for using copious amounts of asbestos, so there's no doubt in my mind there's still some of it on them. LU wouldn't want to run the risk of the outside chance of someone falling ill from preserving an A60.