Post by snoggle on Apr 7, 2019 23:21:22 GMT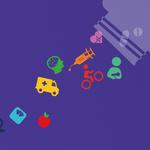 It's not entirely impossible to close and reopen a line in a short space of time - the Jubilee line closed for 5 days to allow the addition of the extra car. Granted, the amount of work needed was alleviated from the fact that the extension stations had been built with 7-car in mind and the older platforms were long from the outset but my point still stands. It
is
possible to close and then re-open a line in 10 days. The only (theoretical) difference is that the Jubilee didn't have it's opening, closing and subsequent re-opening in such a small amount of time.
I know I wasn't very precise but I'm just bemused about a 10 day shutdown over the festive period. Strikes me as peculiar because if the railway is ready for pre Christmas traffic then what can be done in 10 days that'll be different if / when it reopens for the post New Year return to work? Both of the signalling transition points - Westbourne Park and Pudding Mill Lane - will have to work from day one for empty stock workings for the core service so I can't see that would be involved. I assume the stations will be ready(ish) if the public are expected to use the line for shopping at the busiest time of year. Given people will be holiday it would make sense to have a period of operation in the holiday period so those who want to see the line / have a ride can do so in slightly more relaxed circumstances. It just all feels a bit odd to me but we're all just speculating like mad.
The JL 7 car swap over is a good example of a short period line blockade. Obviously a lot of work was done before hand to prepare alternative stopping points. camera positions and the extra platform edge door activation. IIRC a couple of trains were extended to 7 car before the blockade so they had test trains immediately ready while the rest of the fleet was lengthened over the short blockade period. I know the Infracos are now universally viewed as a disaster but I think Tube Lines did a decent job with the 7 car element of the upgrade. Obviously the signalling and control upgrade was a nightmare because of the huge learning curves involved for TLL, Thales and LUL.